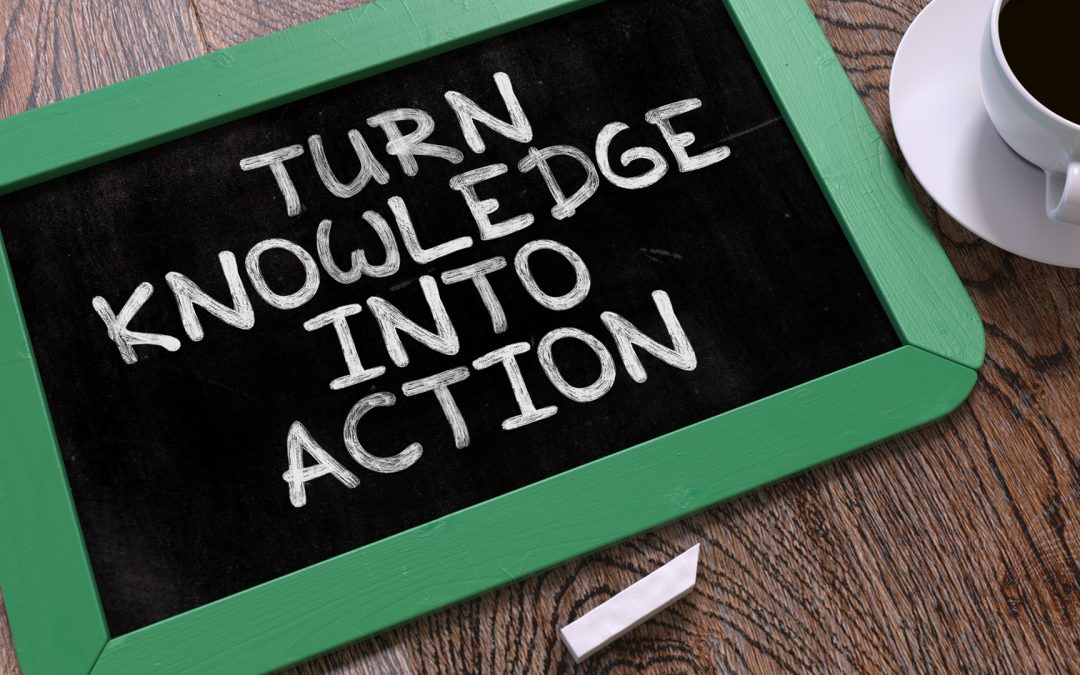 K minus A equals 0
K plus A equals W (Winning)?
I've coached a few folks that told me, "I want to produce more… my desire is to be more consistent." Some have been saying this for way too long. Why… fear. Fear keeps our behavior inconsistent with our goals.??
Those of you that know me, know I'm a life-long learner. Although I agree with life-long learning, I agree much more with a life-long application – taking action –? on what we're learning.
At the end of the day, the winners are the doers.
Figure out where you want to go, start with the end in mind, and work your way backward to the moment at hand.
Example… what would happen if for every 12 people you know you set a system to touch them 33 times throughout the year? Could that "system" create 1 new transaction for every 12 people in your database???
What would happen if you added 1 new contact to your CRM everyday… and that contact was then touched 8 times in the first 8 weeks of meeting them and then 33 times during the next year? What would happen??
Here's the best of the blog series, the highest engaged post about taking action:?
Number 1:
5 Lessons From The Death Crawl Scene In "Facing the Giants."?
Too often our own perception, surroundings, and beliefs get in the way of victory and success. ?Or said another way,?the meaning we assign to things?becomes the lens through which we see the world.
Number 2:
What Would Happen If You Never Tolerated Inaction In Yourself?
There is a common mistake that often happens to too many of us. The mistake has to do with the difference between?being in motion and taking action. They sound similar, but they're not the same.
Number 3:
Tired Of Not Getting What You Want?
Ever wonder why so many of us have to hit rock bottom before we find a breakthrough?
Number 4:
If information was enough, we would all be top performers in our profession, exercise every day, eat more vegetables, be within the government height and weight standard, and have a ton of money saved for the future.
Number 5:
Who doesn't want to be a better agent, better team leader, a better entrepreneur? If there is one concept that can lead to more powerful performance with immediate impact… this is it:?"It's difficult to control our thoughts and feelings, yet we have total control of our actions."
In summary, information overload creates a lull in productive activity, so let's look at three simple, fuss-free steps to get you the results you need:?
Step 1:?Move beyond the learning phase. While knowledge is a powerful thing, don't make the mistake of thinking your good intentions count. It's time to stop procrastinating and trust the tools you have to start taking positive steps.?
Give yourself permission to execute on the things you know now… nothing good happens when you wait. ?
Step 2:?Skip out on perfection. Perfection is a stall tactic. Typically, nothing big and drastic needs to happen in your routine. Small changes are what really count.?
Just take action, now!?
Step 3:?Execute an action plan. Knowledge is only power when combined with action.?
What actions can I take? Here's one approach to consider:?
Daily?
5 or more check-in calls that create 1 or more appointments?

3 or more personal notes?

1 addition to your database with an "8 touch campaign" over the next 8 weeks?
Weekly?
Grab a beverage of choice with a top client or prospect that creates 1 or more new appointments?

Host at least 1 business to business networking session?

Complete 7 pop-bys that create 1 or more new appointments?

At least one video about local events or local market conditions?
Monthly
Start of the month? and mid-month eReport of value to your database – with video content that creates appointments?

Targeted FB or Google ads that create appointments?

Strategic text messages to an opt-in database that create appointments?
Knowledge plus action is power. Figure out where you what to go, start with the end in mind, and work your way backward to the moment at hand. #GO #GSD?